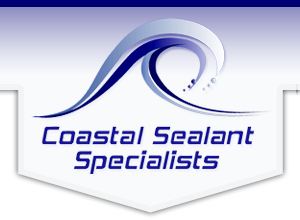 Coastal Sealant Products
Coastal Sealant Specialists supplies products from a wide variiety of top producers. You may click the logo of the manufactuer below to be taken to their website for TDS and MSDS documents.
GE Silicone Sealants have a history of excellent performance on complex structures.

Pecora is committed to offering a full range of adhesive, sealant and weatherproofing solutions.

Extensive range of solutions and leading-edge green technology. You can count on Manus.

Henry/Bakor offers cost-effective solutions to weatherproofing applications.

Tremco has been providing quality, high performance products for over 60 years.

CCW offers a wide variety of waterproofing products and clear penetrating sealants.

Chem Link formulates and manufactures high-performance adhesives, sealants & coatings.

Manufactures various specialized pressure sensitive products for the window and door industry.

Focus on specialty construction, concrete repair and waterproofing products and related equipment.